Journal Entry:
Sat Jan 5, 2013, 11:38 AM
EDIT:
Just as a reminder, the photo contest ends next
Sunday, January 20th
at midnight EST, so get your entries in! Thanks to everyone who entered so far. This Vehicon is getting more excited by the day. He can't wait to see his new home.

The Contest
That's right, it's a one-shot, single-frame photo contest, and this time around, it's all about signs. What is this madness you ask? Read on to find out.
All Signs Point to Robitz
Everywhere you go, every day of your life, there are signs all around you. Yes that's right: regular old signs. Stop signs, exit signs, business signs, street signs, you name it; they're everywhere. In fact, unless you're standing in the middle of a remote cow field somewhere, chances are that you can't even
escape
being surrounded by signs, and let's face it, even out in the middle of nowhere, there's probably a highway sign lurking somewhere close by.
So what's the challenge? See, the fun of signs is that they often tell a story all on their own, and depending on how a sign is photographed, cropped, or who is shot next to it, you can get some interesting results. Your challenge is to photograph a Transformer with any sign you choose, indoor or outdoor. It can be a single letter indicating that Transformer's initial, it can be a word or phrase, or it can be a symbol. Basically any sign is fair game as long as it's an actual, professionally-made sign.
Rules:
1. You get one shot, and one shot only. That means it has to be a single frame, and you can only enter once.
2. You can add speech bubbles, and do some sharpening or minor filtering, but no photoshopping beyond that.
3. Transformers only for this contest. You can use any Transformer you like, from Kreons on up to Fort Max if you have him.
4. You can have as many robots as you think will fit in the shot, but it's not necessary (and sometimes counterproductive) to have more than one.

5. You have to photograph an actual sign. No handmade signs, no Coke cans, or anything like that. It has to be a sign that's hanging, posted, or standing somewhere. You can photograph indoor signs (like Dreadwing and Prowl above) or outdoor signs (like Breakdown and Starscream below). It's your choice.

The one exception to handmade signs is anything made professionally, like hand-drawn coffee shop signs, restaurant menu boards, grocery store signs, etc.
6. This must be a new submission. No existing deviations allowed. It's a new year, so its time to snap a new shot.

How to Enter:
1. Take your photo, and submit it as a Deviation.
2. Send me a note with the link to your entry.
3. I will include a thumbnail of your entry in this journal, along with all other entries.
4. Submit your entry by midnight on
Sunday, January 20th
. That gives you about two weeks to get your entries in.
Voting:
The winner will be picked by you! Everyone will get one vote, and no, you may not vote for yourself.

Voting will begin on Monday, January 21st, and will run through midnight on Saturday, January 26th. I will post a journal with instructions when it's time to vote.
Prize:
The winner will recieve one brand new, shiny, mint-in-package Deluxe RID Vehicon. Yes, I will ship anywhere in the world, so anyone can enter. Mr. Vehicon is very excited about being adopted, so good luck!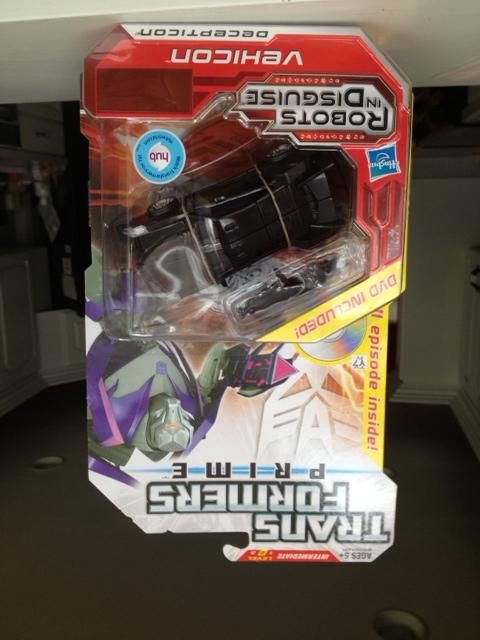 If you have any questions, or if there's anything I forgot to cover, let me know, and I'll update this journal. Otherwise, have fun, and best of luck!

My Tumblr:
the-starhorse.tumblr.com
My Twitter:
twitter.com/The_Starhorse
Entries:
:thumb348726761:
:thumb349105918:
:thumb349446920:
:thumb349642359:
______




_____
Unfortunately obligatory note: Sexual, slash, obscene, or abusive comments of any kind will not be tolerated. Comments will be hidden, and offenders will be blocked and/or reported. Thank you.